I bought the Toyota from AKRAM just to drive back and forth to work till I deployed to keep the miles off of my Jeep, one day my jeep was broke and I wanted to wheel so I took out the truck and fell in love with wheeling it, long story short I got tired of the jeep sold it and started building the Toyota.
I have named the truck the TuRD
Turd when I first got it
TuRD with some wagoneer springs up front and 33inch MTRs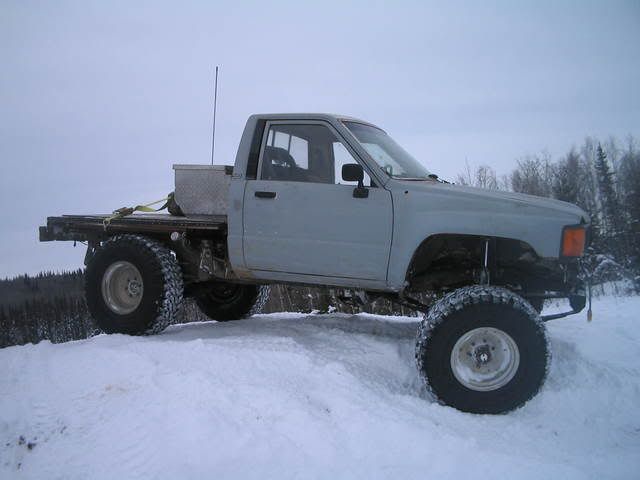 Now comes the good stuff..... the truck I have is an 84 and has the 22r carb motor which to say the least has seen better days, it is worn out, but still runs. I bought a wrecked 86 4Runner because it had a good strong running 22re motor, I got it off a tweaker for 200.00
4runner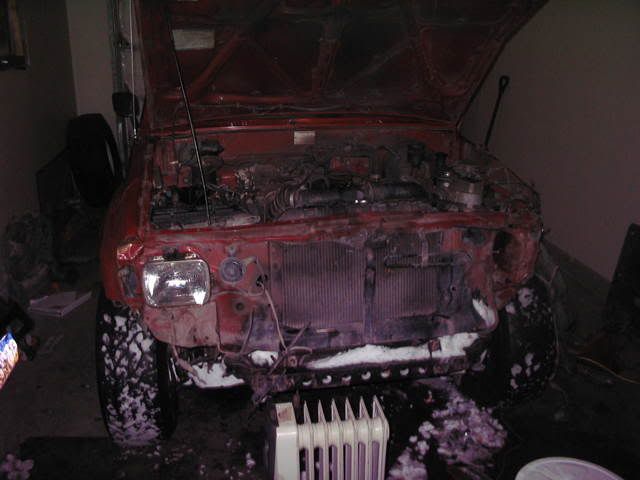 When I bought the runner the tweeker had ran it into a power pole and crushed the main wiring harness that went to the CPU he told me it ran fine but would not start so I could have it for a song, I had a buddy pull it to my house and in 20 min I had it running and was driving it around my block. the drive train, and frame was in great condition but every single body panel had been bashed, and most of the windows had been knocked out.
the plan was to do a motor swap from the runner to the truck and take the trans, xfer case, and rear third for spares and junk the rest.
As I was under the runner unbolting the trans I noticed how good of shape the frame was in and how much stronger the frame is built VS. the pu frame, the Runner frame has not one single speck of rust on it and is 2x3 boxed.
So the new plan was hatched. I am taking the cab off of the 84 and doing a solid axle swap on the 86 and putting the 84 cab on the runner frame and going to build a custom flat bed.
SPECS: engine Stock 22re FI
trans 5 speed out of the 86
Xfer case out of the 86 with 4.7:1 Trail Creeper gear set
Axles: 83 front with 1.5 inch wheel spacers, 4.10 gears, Aussie locker, trussed, diff armor, knuckle ball gussets
86 rear welded diff 4.10 gears diff armor, trussed
steering: trail gear high steer kit
front susp. SAS with rear springs out of the 86 plus 2 extra leaves, custom built spring hanger
rear susp. triangulated 4 link with TJ coil springs and 2x2 control arms
Shocks: front 14inch travel RE TJ shocks, rear will be Stock shocks from a 99 ford F250 (14inch Travel)
tires: 33inch MTRs, 35inch BFG crawlers with Staun bead locks later
winch: 7500lb champion
Got the runner stripped down, all brackets removed from rear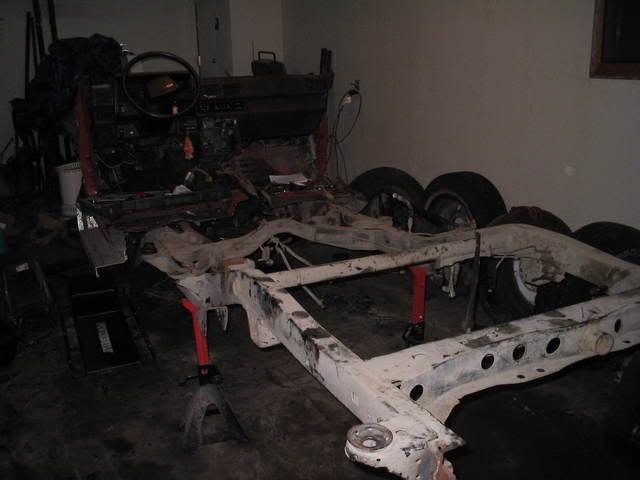 Built spring hanger materials used 2x4 .25inch square tube, .25 inch plate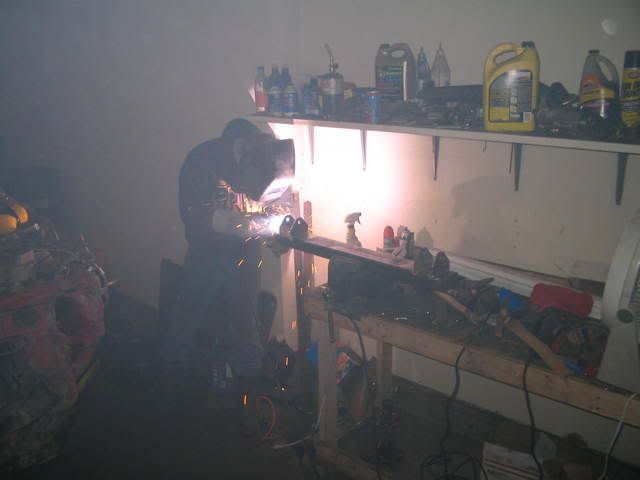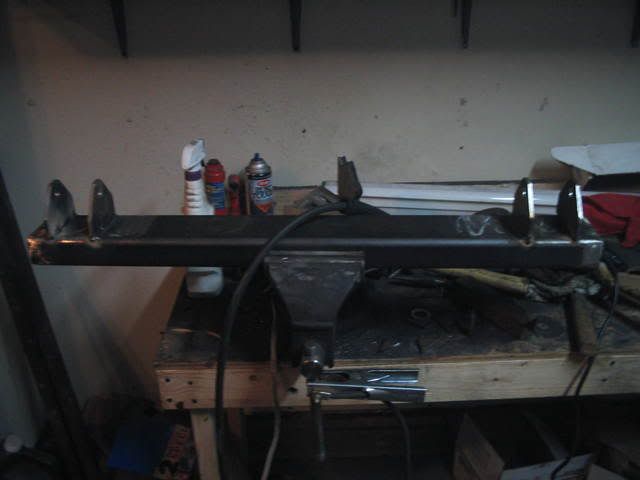 My daughter helping me tear down the 83 Axle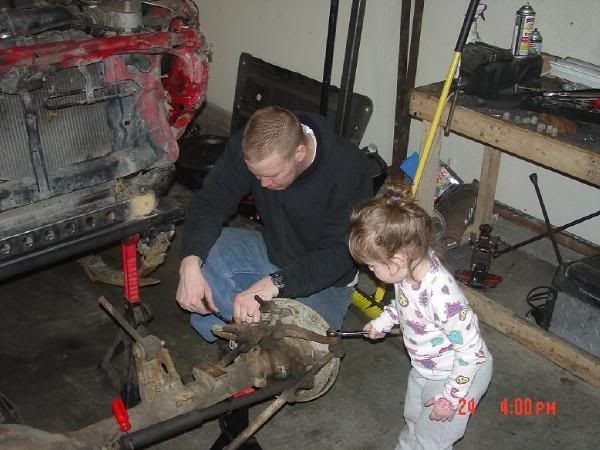 Trussed, armored, gusseted
Pile of goodies
Links I am using, material will be 2x2 .25inch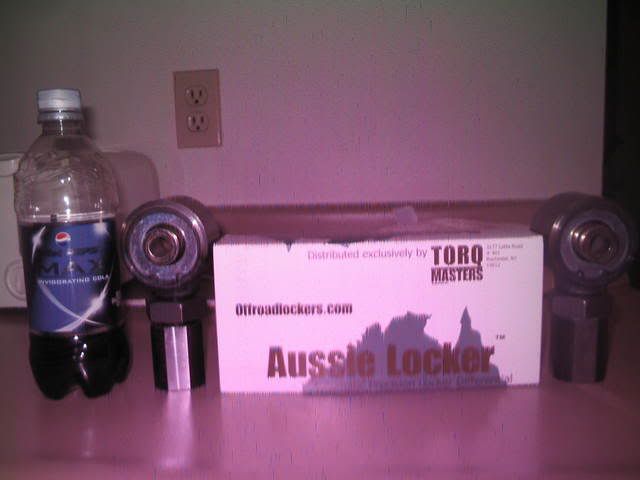 Spring pack built
I have to reassemble the front axle and hang it then I can get all the measurements for the 4link rear, I ordered all the brackets for the 4link from ballistic fabs, the only thing I will have to build is the truss for the upper links to mount on, my goal is to get it done with some time left to wheel before I ship off to Iraq in Sept.
James (Hillbillydodge) has put in about as much work on this thing as me and I could never be as far along on it without his help.